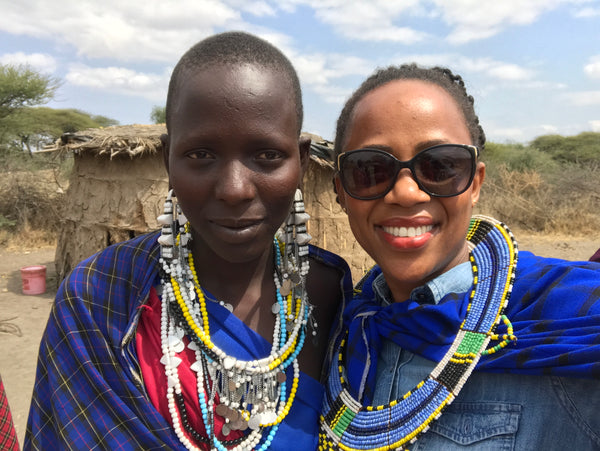 A greater appreciation for culture
As summer comes to an end, I'm left with a memory that is forever etched in my heart. This summer I traveled back home to Tanzania with my family. With each trip, I try to undertake an experience that is new or "adventurous". On this occasion, we visited a Maasai Boma (dwelling) in Northern Tanzania after going on a safari. The Maasai are a semi-nomadic tribe who have lived in Tanzania and Kenya for over 200 years and are known for their distinctive customs, traditions and dressing. I particularly love their beautiful beaded jewelry.
We were welcomed into the village by the chief 's eldest son who proudly explained the Maasai way of life--A self-sustaining community, with everyone working collectively together and having a deeper appreciation for their land and cattle. I was mesmerized and in awe of how resilient this tribe is. Regardless of the difficulties and challenges they have faced, a strong part of who they are continues to be preserved and passed on to future generations.
As we danced, sang, stomped our feet on their sacred ground and sat in their homes, I am elated and forever grateful for the experience.