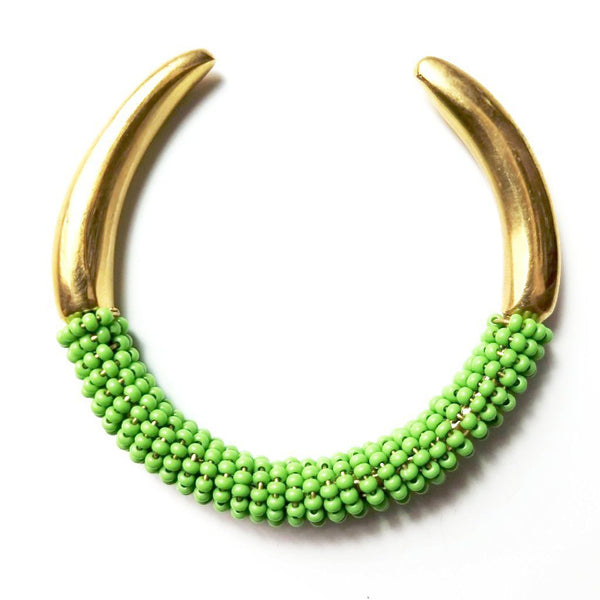 Our Favorite Jewelry Trends for Spring 2022
Spring is thirty-two days away, but who's really counting. We are already thinking of cheerful florals, bright stripes, exciting geometric prints, and chic jewelry. We are thrilled to see some of the jewelry trends for 2022 embody our collection. Bold and bright statement pieces are what you'll see, and we are ready, from necklaces to bracelets that radiate lots of joy through their vibrant colors. It's time to be fearless and dazzling.
Beaded Pieces A homage to the '90s with a more sophisticated and classic look, beaded accessories are bold and embrace lots of colors.
 Cuff Bracelet Whether big or small, cuff bracelets are your entrance to IRL socializing this spring and making your big statement. And don't forget your arm—yes, arm bracelets are back.
Drop Earrings It's all about the drama. There are many options, beads, brass, pearls. So set the stage and put on a show.